Helping Our Environment
---


Sunburst Displays™ does all we can to be responsible members of society.
In addition to environmentally friendly painting, and paint and solvent disposal practices, we recycle steel, aluminum, copper, plastic, tire, battery, oil, oil filter, coolant, paint filter, paper, and wood, including all the old signs we remove for customers, even though we have to pay to have many of these recycled.
REAL "Carbon-Offsets."
We champion energy-saving signs solutions that save our customers money while protecting our environment.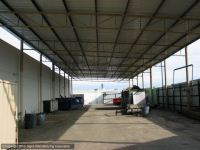 We are currently investing in replacing all our paint with improved products with NO trace metals, and 1/3 the VOC. Solvent usage is reduced also.
We are VOLUNTARILY inspected by the Texas Commission on Environmental Quality on a regular basis.
Sunburst Displays™ has again been awarded the Compliance Commitment Partnership (C˛) Award by the State of Texas, recognizing 100% compliance with all Texas, City of Dallas, and E.P.A. environmental rules and regulations, for 11 years in a row.

Of all of the businesses in Texas we were one of 105 recipients this year, one of 87 multi-year recipients ever. We are the only sign company to ever receive this commendation from the State.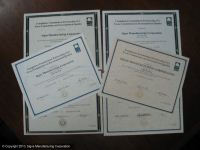 We are very proud that we can operate our business in an environmentally friendly manner.
Sunburst Displays™ created our program to promote the wise use of energy for advertising.
Remember, you're saving more than electricity.